Fourth of July Must-Haves
Believe it or not, Independence Day is almost here. Woo hoo! You know that Red, White and Blue-filled holiday that we love to celebrate with concerts, family reunions, barbecues, baseball games, fireworks, and parades? You're probably familiar with it. It's America's favorite holiday, and we are more than ready for its grand annual return. In fact, we're so excited that we figured it is never too early to start planning a Fourth of July party list. So with that in mind, here's a classic breakdown of all of your must-have holiday items.
American Flag Apparel
Nothing says, "I love America" quite like a head-to-toe American flag ensemble. We're talking shorts, sunglasses, shirts, flip flops, hats, bathing suits, etc. Unsurprisingly, studies show that 24.5% of Americans will purchase more patriotic merchandise for the Fourth of July. Show your friends who the real patriot is.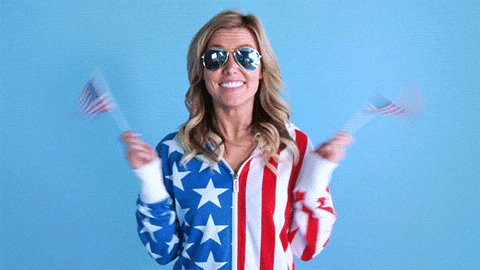 Beer
You probably don't care what you drink in all honesty. Any alcohol will do. But, if you truly want to celebrate America, serve up some American beer. Budweiser to be exact. None of that Guinness crap.

Food
We recommend sticking to the script on this one. The tried and true grilled hot dogs and hamburgers are the popular way to go. Good old meat and bread, just the way Americans prefer it. However, if you want to get creative with the food this year, try and apply that to the side dishes and desserts.

Country Music
Whether it's Kenny Chesney, Tim McGraw, or Garth Brooks you're playing, it doesn't really matter. Just crank up the volume and shake it like Luke Bryan. And, you could always play the National Anthem on repeat too.

Fireworks
Fireworks are literally a tangible expression of our American pride. Plus, they are the ultimate finale to a glorious day. We wouldn't want to be anywhere else.

Always remember, America is #1.